Tom Curtis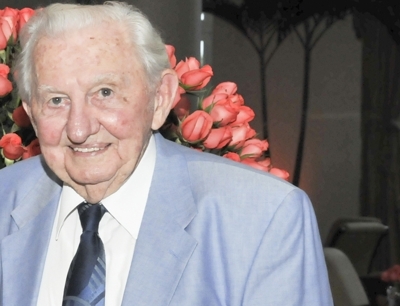 Smart Giving: How Making a Charitable Gift Can Work for You and the DRI
A businessman for over 60 years, Tom Curtis believes in giving back. His success with Miami Battery Manufacturing Company gave him the resources to make wise and very profitable real estate and stock investments. His assets had greatly appreciated, and he spoke with his tax advisor about the most appropriate vehicles for his circumstances. Charitable Remainder Trusts were the clear choice.
By setting up a charitable remainder trust, Tom received a tax deduction in the year the contribution was made. He was able to provide an annual income stream for himself and an additional beneficiary. Since he used appreciated assets to fund the trust, he was also able to avoid capital-gains taxes. Tom is also secure in knowing that the assets in the trust are being handled by experienced investment professionals that he trusts. In addition, when Tom passes away, the estate will not have to pay taxes on the charitable remainder trust and his heirs will receive income from the full amount of the trust.
When a longtime business associate learned of Tom's intention to make several major gifts to worthwhile causes, he told him about the work of the Diabetes Research Institute. Tom respected the opinion of his friend, and immediately implemented a trust for the benefit of the DRI Foundation.
In addition to the DRI, Tom has established trusts for Jackson Memorial Hospital Burn Center, National Parkinson Foundation, the Girl Scouts and the University of Miami.
When you talk to this honest, uncomplicated, charitable individual it is apparent that while he is proud of the steps he has taken to ensure the work of several important causes, he has acted for purely unselfish reasons...to help those who need it.
Click here for more information on how a charitable remainder trust can provide you with income for life and ultimately help the millions of children and adults who will benefit from the cure-focused research of the Diabetes Research Institute.
© Pentera, Inc. Planned giving content. All rights reserved.
Disclaimer