Joseph Mele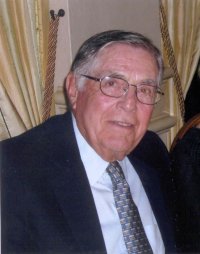 Charitable Gift Annuities Provide Immediate and Long-Term Support
Joseph Mele is the patriarch of a large family unit. He has a loving wife, Micki, and between them, seven children and eight grandchildren. Originally from Brooklyn, this retired snowbird splits his time between Long Island and South Florida. He enjoys golf, travel, and a comfortable life for which he had always planned. Joe's concerns are for the future—for his wife and his children after he is gone, and for the charitable causes that are closest to his heart.
Joe decided to make two planned gifts in the form of charitable gift annuities that offered annual income to his wife and daughter and will eventually provide funds for the Diabetes Research Institute.
"I made these gifts for two reasons. I feel the cause is a very worthy one, and I'm optimistic that there will be a cure," said Joe, who is very aware of the effects of diabetes. His wife's daughter was diagnosed at the age of three. In fact, Micki is one of the original founders of the Diabetes Research Institute Foundation and served as its first president. "This gift also gives someone in my family an opportunity to have income during their lifetime. That was very appealing to me."
The two charitable gift annuities also offered Joe a sizeable tax benefit. One of his gifts involved contributing appreciated stock. By funding the gift annuity with this stock, he avoided paying long-term capital gains and received an income tax deduction as well. Another attractive point to Joe was that only a portion of the income that his wife and daughter receive is considered taxable income, therefore the balance of their annuity payments is tax-free.
"I would definitely recommend this to others. It works wonderfully for me and my family, plus it's a great gift for a worthy cause." Joe concluded, "I also think that the way the DRI Foundation handled these gifts was extremely helpful. They made it so easy, which made giving the gift even more pleasant."
Click here for more information on establishing a charitable gift annuity for the benefit of the Diabetes Research Institute.
© Pentera, Inc. Planned giving content. All rights reserved.
Disclaimer