Mark Hariton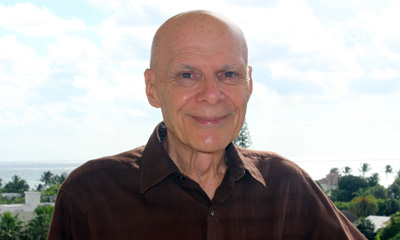 Heritage Society Member Mark Hariton Leaves a Legacy with a Bequest
Mark Hariton was aware of the Diabetes Research Institute and Foundation, having been on the mailing list and receiving the DRI Focus newsletter, for over 10 years before taking action. But when the time came to plan his estate, Mark knew he wanted to include the DRI. He established a bequest to benefit the Diabetes Research Institute Foundation in his trust. Mark said, "Of all the diabetes organizations, I chose the Diabetes Research Institute because most of the funds go toward what the gift is intended for—a cure."
Mark is eager for a cure for diabetes because so many in his family have suffered from it. Mark was diagnosed with diabetes 40 years ago, just one day before he planned to leave to Mexico for vacation. Mark felt awful that morning and decided to get himself checked out. To his surprise, the doctor reported that his blood sugar level was over 400 and that he need to take action immediately. A lover of travel, Mark decided to go ahead with his trip and take his doctor's nutrition booklet and a food scale along with him.
Mark says, "I wouldn't want diabetes if I had the choice, but I've made it a positive part of my life. With diabetes, I am forced to recognize that my health is determined by me."
Mark lost over 60 pounds after his diagnosis and has kept the weight off ever since with a vegetarian diet, occasionally including fish. He also controls his diabetes with medication and exercise. Mark is very diligent about managing his diabetes. His wife, Maria Teresa, is a retired nurse exceptionally proactive about living a healthy lifestyle and helps him stay on track.
Mark and Maria recently took a tour of the Diabetes Research Institute. "What we enjoyed most was seeing how dedicated everyone is to finding a cure," Mark said. "The researcher's attitudes were wonderful, and the tour was very informative." Having worked as a registered nurse in Colombia, Maria was especially intrigued by all aspects of the research.
Mark and Maria now live on the beach in Fort Lauderdale with their dachshund, Rudy. Mark still travels, and he enjoys reading and investing. What he is most proud of is the time he spends with the children he mentors. A graduate of Columbia University's Teachers College, Mark Hariton taught social studies for nine years before developing a successful addressing system business. In his retirement, he has returned to school to mentor two children at Bennett Elementary and two children at Tropical Elementary through the Mental Health Association of Southeast Florida. Mark is also involved with Big Brothers Big Sisters, where he serves as a Big Brother to a young boy named Trevyon, and he loves every minute of it. Mark has incorporated healthy eating tips into his mentoring to steer the children away from developing diabetes in the future.
Mark's retirement has allowed him to think about what life is all about. Now 72 years old, he hopes to live the rest of his life fully by staying healthy and giving back. Mark sees giving as an embodiment of living, and one of his favorite lines is "Worse than dying is dying without ever having lived."
Having included the Diabetes Research Institute in his estate plans, Mark has been recognized along with others who have made similar commitments as a member of the DRI Heritage Society. The DRI Foundation is deeply grateful to Mark for his generous support.
For more information on including the Diabetes Research Institute in your will or trust, click here or contact Jill Shapiro Miller at (800) 321-3437 or jshapiro@drif.org.
© Pentera, Inc. Planned giving content. All rights reserved.
Disclaimer